Why Grueninger Music Tours?
Grueninger Music Tours have specialized in student performance travel since our founding in 1954! Over the course of our rich history, we have taken thousands of bands, choirs, and orchestras to parades, music festivals, concerts, and performances all over the world.
We understand how trans-formative travel and performing can be. This is why our singular focus is and has always been, to make our clients' travel experience and participation in their event as extraordinary and worry-free as possible.
Because we are a full-service travel provider staffed with many former band and music directors, we are able to bring countless insights and perspectives to help our clients better plan their tour. We "get" travel AND we've "walked the parade route" multiple times.  We know what to recommend — and what to tell you to avoid. Unlike so many of our competitors, we offer a full array of resources, including marketing, accounting, and fundraising support.
We've got years of experience! We managed our first student group in 1954! Since then, we've become the travel provider of choice for many of the nation's top student performance groups. With so many music groups under our belt, we know what works, and what doesn't. Our team of over 30 specialists, air ticketing experts, product development managers, account executives and travel directors ALL have hands-on, "been-there/done-that" knowledge. They've traveled the world and been to every popular "performance" destination. Many were previously band and music directors and have the perspective that only someone who has been in your shoes could understand.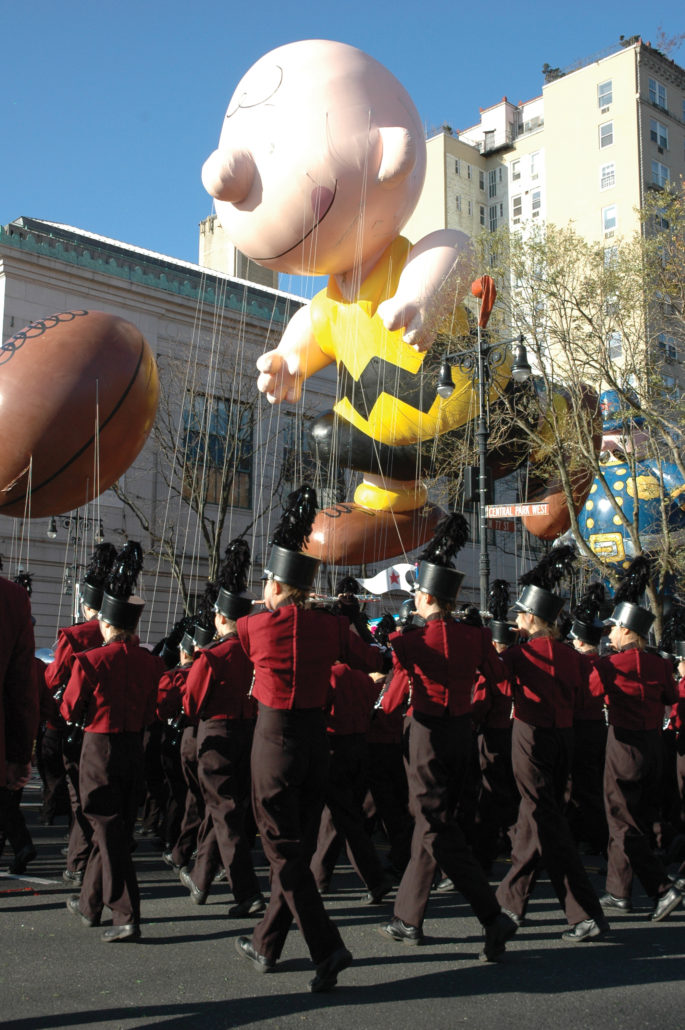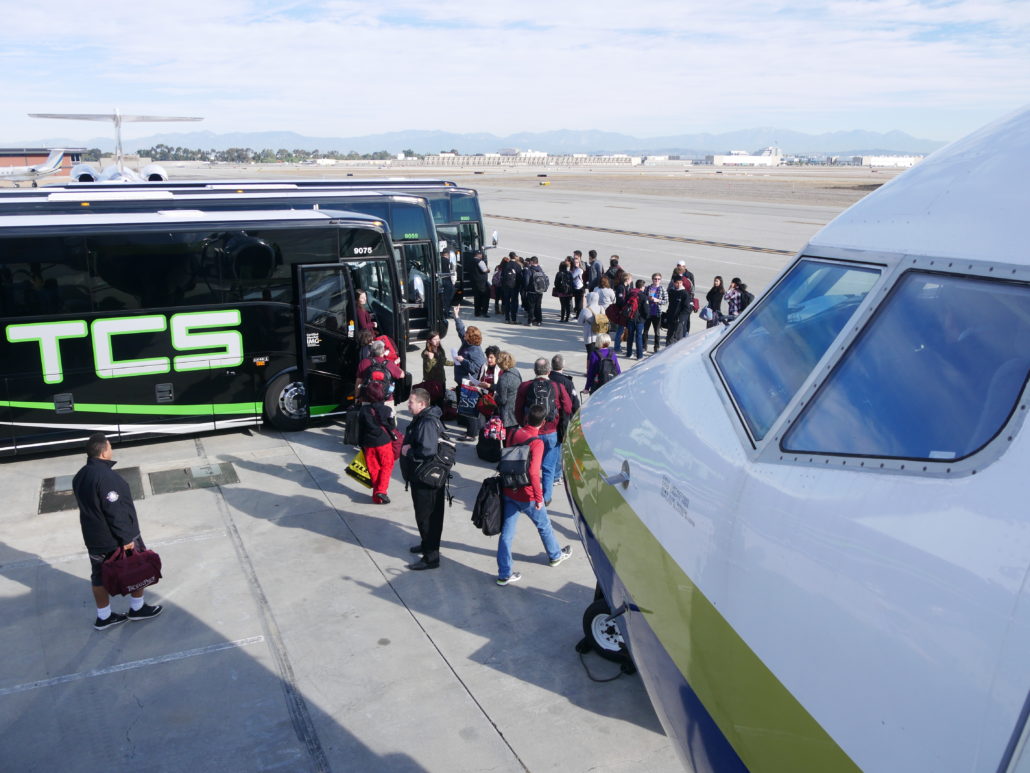 We offer "soup-to-nuts," turnkey solutions based on your objectives, budget, and ideas. We can take you across the country, or around the world. As part of our service, we also provide on-line booking and payment options, fundraising opportunities, even separate programs for boosters, friends, and family who want to go along to support you at your performance.
We manage every trip detail ourselves leaving nothing to chance.  Our dedicated airline specialists work directly with the airlines – either by charter planes or issuing commercial seats. We do not offer "off the shelf" tours. What we provide to every client is a custom designed program for your group to meet your specific needs.   (There is no extra charge for this service.) This flexibility translates into a more successful and cost-effective program for you and your students.
You will have ONE contact with 24/7/365 access. From the development of your itinerary, on-site at your event, and right through to your final trip reconciliation, you will have ONE contact for everything you might require or want. This person will be your "right hand" from beginning to end — and no task will be too large or too small. Significantly, our travel directors are always empowered to fix any problems "on the spot" should they occur.
Your students and their money are protected. We understand how important your students are. Because of this, their safety and security is our highest priority. So is their money. We secure your funds and are fully bonded and insured. We also carry the seal of approval from both the Student & Youth Travel Association (SYTA) and National Tour Association (NTA).
We've got "connections." No matter where your group wants to go, chances we know the executives of the event. We only use vendors we have carefully screened, or with whom we already have a well-established working relationship.
We offer value with service. We will provide the highest possible level of service WITH cost savings. Because of our experience, reputation and personal relationships with both event executives and all vendors, we WILL get you the very best value for your money. All of this aside, we offer several proprietary and unique value-added features such as student motivational training, trip publicity and no-cost fund-raisers.
There will be NO surprises! We do what we say and deliver what we promise. (If we can't do it. It can't be done!)

63 years in performance group travel
Individual programs custom-designed for each group
All of our expert staff, from administrative support to operations to travel directors, have hands-on band and choir program experience
24-hour/7-day support from day one
24-hour toll-free emergency number during the tour
Marketing support – we can help you will write press releases covering your fundraising events and the actual tour
GMT understands how important your students are. We are pleased to offer an opportunity to deposit into an escrow account for all of your group's hard earned deposit monies. We also offer peace of mind because we are fully bonded and insured, something few agents offer.
Insurance
We understand that music tours involve large amounts of money. Not only are we fully bonded and insured, your deposit is served with a $200,000 performance bond. In addition, we have tour operator error and omission insurance and $1,000,0000 in liability insurance covering your students everywhere – hotel, bus, amusement park, restaurant and a separate $5 million motor coach insurance policy.
Over 60 years in student performance travel
Top Producer for the Tournament of Roses: 60 bands since 2000!
Official tour operator for the King Kamehameha Floral Celebration Parade in Hawaii
Disney's Youth Travel Planner Advisory Board 2001/2003
Here are just some of the bands and choirs we've worked with recently:
Indianapolis Children's Choir
South Kitsap High School
Walton High School
Webb City High School
Niceville High School
Millard West High School
Fayetteville High School
Ohio State School for the Blind
Mercer Island High School
Prospect High School
Webb City High School
Greenfield Central

Lindbergh High School
Ambridge Area High School
Central Carroll High School
Clark County High School
Owasso High School
Valley High School
Attica High School
Davis High School
Homestead High School
Mountain View High School
Louisburgh High School
Whiteland High School